The Garden Tomb and The Nazarene Messiah

In the summer of 2013, the Nazarene Code author took a trip to Jerusalem and visited the Garden Tomb among many other sites where the Messiah had journeyed during His life on earth. Later that day he visited the "Holy Sepulchre" which left no doubt it was a contrived creation of the Roman Catholic Church. Ironically, hundreds of visitors were at the "Holy Sepulchre" yet literally only a handful were to be found at the Garden Tomb - the real site of where the Nazarene Messiah lay.


DISCOVERED: The True Tomb and Great Stone Links

The Skull of Golgotha Entrance to the Tomb ( Note circular cut around it )

The "Great Rock" that covered the Tomb's Entrance Where the Nazarene Messiah was laid to rest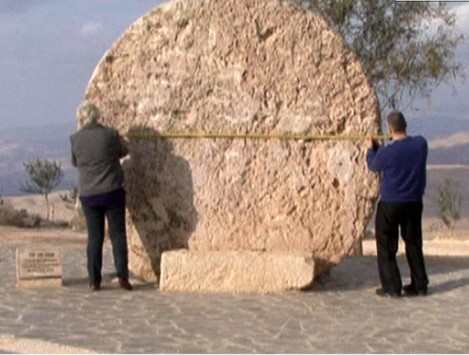 There is no doubt whatsoever it was at the Garden Tomb and NOT the "Holy Sepulchre" where the Nazarene Messiah was crucified and laid to rest.